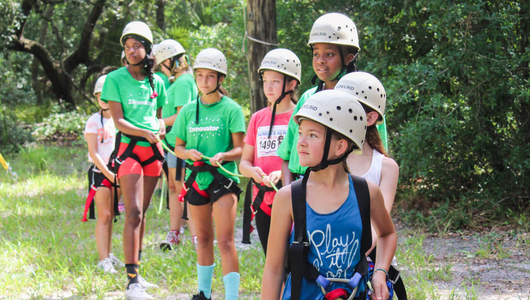 Thanks for a great Summer!
Registration for Summer Camp 2019 opens
November 26, 2018 - Cyber Monday!
Join us for cool fun on hot days making lifelong friends and creating instant memories together. Girl Scout Summer Camp is where all girls are treated with respect and encouraged to be their awesome selves!

Hiking. Snorkeling. Horseback Riding. Archery. Road Trips. Campfires. Swimming. Friendship that will last a lifetime.
Sounds like a blast, right? We think so, too. There are more activities and adventures than you can imagine waiting for you at Girl Scout Summer Camp!
We've got tons of camp options to suit all girls' interests. Attend overnight camps with special themed weeks, plus participate in all the fun camp traditions (like campfires and s'mores, of course)! Want even more adventure?  
Looking for some day time camp fun but crave the comfort of your own bed at night? We totally understand, and have awesome Day Camps just for you!
Want to get out of your comfort zone and hit the road (or the trails!) with your camp friends? Our Travel Camps offer awesome adventures in nature while you make memories that will last a lifetime!
No matter what type of camp experience you are looking for, you can find it with us.
Summer Camp registration for 2019 will open on November 26, 2018 - Cyber Monday! But camping fun doesn't have to wait, be sure to check out the year round and equestrian programs we offer! You can also make camp memories year round with troop camping at our of our properties - learn more.

 Take a Virtual Tour of Camp Wai Lani!
 Take a Virtual Tour of Camp Wildwood!
Camp Forms & Documents