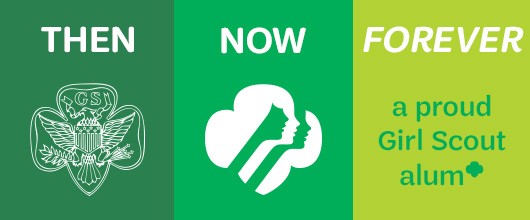 Alumnae
Whether your last troop meeting was yesterday or 20 years ago, the bonds of sisterhood are never-ending.
As an alumna, you know just how transforming Girl Scouts can be in a girl's life. Think of all the wow-moments you experienced. From the accomplishment you felt when earning your first badge to the memories you made while enjoying gooey S'mores over a crackling campfire, you now have the power to help girls—just like the one you used to be—uncover more of those special moments.
By sharing your talents, stories, and time with us, you can inspire a new generation of Girl Scouts.



Your next steps? Fill out this short (we promise!) form which will give us a peek into your personal Girl Scout journey and alumnae interests.
We can't wait to hear from you!