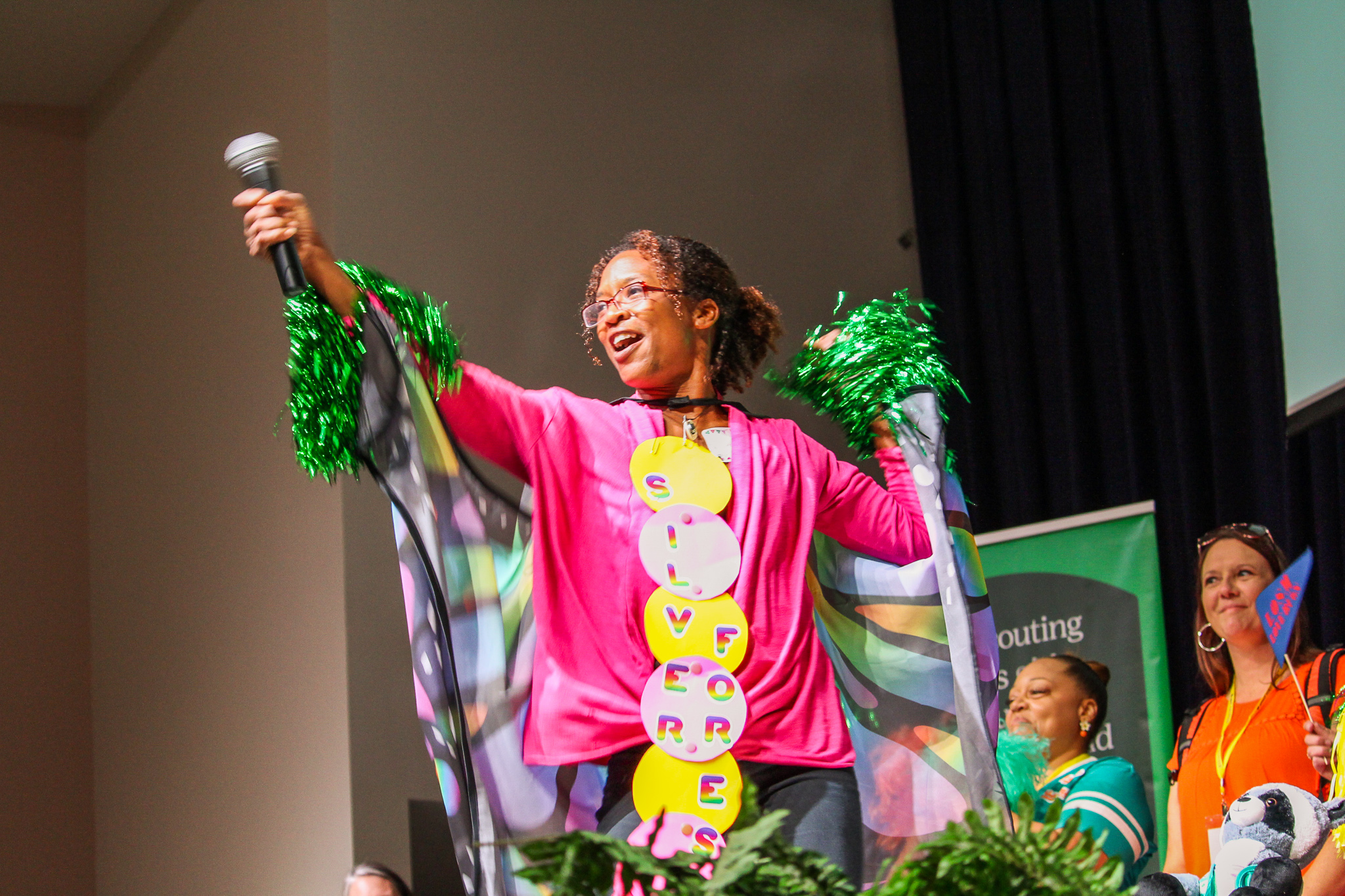 Picture taken at the 2022 Volunteer Leadership Rally.
Save the Date!
2023 Volunteer Leadership Rally & Awards Ceremony
August 26, 2023 | Saddlebrook Resorts Tampa
Wild About Girl Scouts
Calling all Girl Scout Service Unit team members and Troop Leaders! Join us at the beautiful Saddlebrook Resorts Tampa to celebrate the start of the new Girl Scout year! 
This event is an opportunity to network with other Girl Scout adult volunteers, attend workshops to enhance your volunteer role and experience, and honor our council's national award recipients.  
View last year's event photos.
Event registration opens June 15
Purchase tickets before July 31 for a discounted price of $10.

Event Details:
Start the day with a kick-off council status from our CEO, Mary Pat King! Then, immerse yourself in self-selected, hour-long workshops that will be packed with information to enhance your volunteer role, whether a troop leader or service unit team member.
Attend the council's annual award ceremony during lunch and then continue with one final workshop of the day. Our grand finale will end the event with a general plenary session to honor service units for family partnership and service units that earned the CEO Award of Excellence, and to cheer on service units during the costume parade showcasing just how wild they are about Girl Scouts!
The end of the event will complete our day together, but begin our journey into the new Girl Scout year pumped and prepared for a fabulous back to troop start!