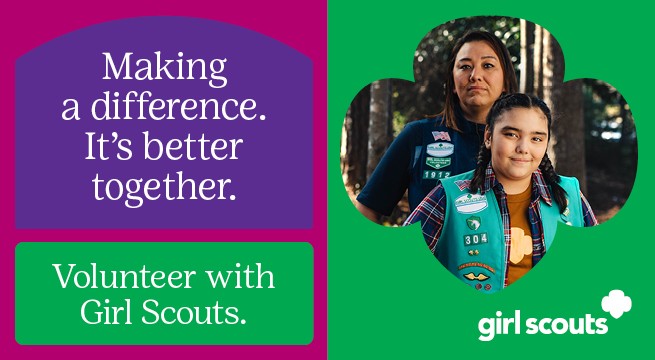 Did you know?
96% of girls have tried at least one new thing as a Girl Scout—what a confidence booster!
93% of girls agree that Girl Scouts helped them learn leadership skills—her future just got brighter!
73% of girls improved their willingness to persist through challenges because of Girl Scouts—she will never back down!

Be the role model she'll always remember.
As a volunteer, you'll introduce girls to new experiences that show them they're capable of more than they ever imagined.
You'll be their cheerleader, guide, and mentor, helping them develop skills and confidence that will last a lifetime. Imagine the smiles, the excitement, the memories made—those are the moments you'll share at Girl Scouts.
Start the fun now!
IMPORTANT: Background screening for returning volunteers

For all returning volunteers who have already registered for the 2016 membership year and need to either renew or complete a new background screening, please contact Customer Connections at customerconnections@gswcf.org.