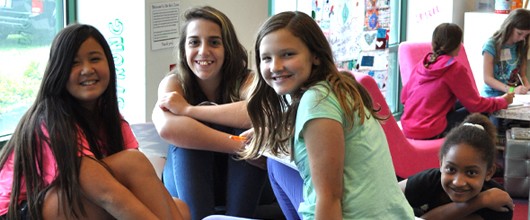 Seniors & Ambassadors (10-12)
Ready to tackle another exciting year with your Seniors and Ambassadors? These girls are ready to spread their wings and fly and we've got the tools to help you, help them!
Your Support:


Lead the Way:

To receive an updated copy of your troop roster, please email:


For up-to-date information on volunteer systems - click here
Don't forget your Core Trainings –



Managing Troops & Groups (COMING SOON!)

Have you heard about our Resource Center?
Check out the council patch programs we offer!


Troop sleepovers, hold meetings, rent out the Girl Space – all at The Leadership Center


Looking for some inspiration for fun activities for your troop? We've created a Pinterest board


Take your troop camping


Overwhelmed by forms? We've made it easy, here's a checklist created just for you:


Let's help these Seniors and Ambassadors take the world by storm and make a difference. They can achieve the highest award a Girl Scout can earn, The Girl Scout Gold Award – wow! Let's get started now and see what these girls can do!