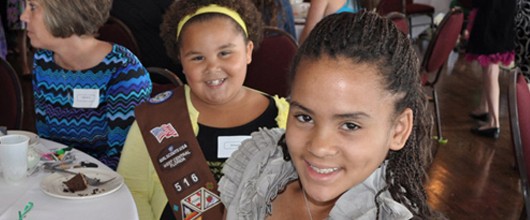 Brownies (2-3)
Welcome to your one-stop shop for all the tools to help you start your next big adventure with your Brownie troop!
Your Support:


- OR -
Laurie Dever, Troop Support Specialist, K-5
Phone: 813-262-1684                      Email: ldever@gswcf.org

Lead the Way:

Plan your year, set meetings, lead your troop through badges and events – do it all and more with the NEW Volunteer Tool Kit


Are you a new leader? This New Leader Troop Start-Up Guide is here to help you get started with your new Girl Scout troop!


NEW Resource Guides - whether you're planning a day of fun, or field trip to enhance Journey or badge work, the generous businesses listed in our Resource Guides invite you to enjoy the activities they offer:
Northern Counties Resource Guide (Marion, Citrus, Sumter, Hernando, Pasco)
Polk County Resource Guide
Pinellas County Resource Guide
Hillsborough County Resource Guide


Are you using the Resource Guide? Do you have a suggestion of an activity/location to add? Let us know here!


Don't forget your Core Trainings!


Have you heard about our Resource Center?


Troop sleepovers, hold meetings, rent out the Girl Space – all at The Leadership Center


Looking for some inspiration for fun activities for your troop? We've created a Pinterest board just for you!