2018 Thin Mint Sprint & Tagalong Trot

Saturday, Sept. 29, 2018
Safety Harbor Marina
 
Congratulations to all of the runners in the 2017 Thin Mint Sprint, Tagalong Trot, and Samoa Challenge! 
The 2017 race results can be viewed here. 
Registration information for the
2018 Thin Mint Sprint is comming soon!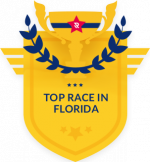 Contact Terri Costello at 813-262-1688 or tcostello@gswcf.org if you have any questions about the event or sponsorship opportunities.
2017 Sponsors

Samoa Sponsors:
 

Do-si-do Sponsors:
 




In-Kind Sponsors: