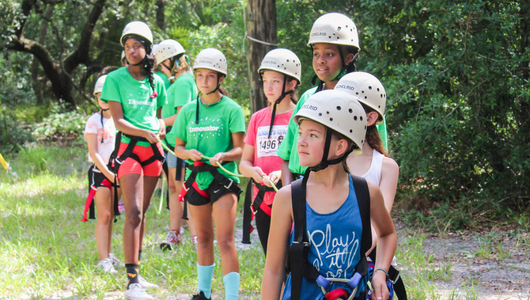 Mark your calendars...2016 Summer Camp registration opens March 21!
 
Wakeboarding. Hiking. Tubing. Horseback Riding. Archery. Campfires. Friendship that will last a lifetime.
Sounds like a blast, right? We think so, too. There are more activities and adventures than you can imagine waiting for you at Girl Scout Summer Camp!
We've got tons of camp options to suit all girls' interests. Attend overnight camps with special themed weeks, plus participate in all the fun camp traditions (like campfires and s'mores, of course)! Want even more adventure? Be sure to check out the travel camps, too!  
Looking for some day time camp fun but crave the comfort of your own bed at night? We totally understand, and have awesome Day Camps just for you!

No matter what type of camp experience you are looking for, you can find it with us.
Summer Camp registration for 2016 will open in the spring. But camping fun doesn't have to wait, be sure to check out the year round and equestrian programs we offer!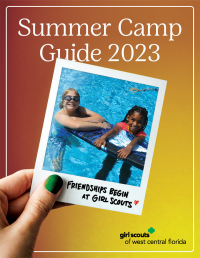 Volunteer Opportunities
CIT and WIT Volunteers (a.k.a. Counselor-in-Training and Wranger-in-Training) - For rising 10th - 12th graders, this is an opportunity for older campers put their skills and experience to use in a leadership training program at camp! CIT Volunteers will work with young campers to facilitate fun activities and provide guidance. WIT Volunteers have the chance to share their passion for horses with young campers while developing skills working with the girls and horses. All volunteers must compete the CIT or WIT training.
Application deadline: March 15. Placement is not guaranteed and is based on experience and the camp director's discretion.