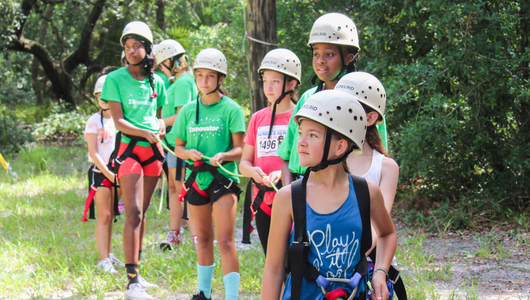 Join us for cool fun on hot days making lifelong friends and creating instant memories together. Girl Scout Summer Camp is where all girls are treated with respect and encouraged to be their awesome selves!

What Summer Camp experience are you interested in?
(Click the button below to see all camp options by category)
Have questions about Girl Scout Summer Camp? We can help!
We strive to provide opportunities to help support all girls who want to attend summer camp! Families can apply for Camp Financial Aid that provides financial assistance to those in need so that more girls can experience and make memories at Girl Scout Summer Camp.
View the Campership (Camp Financial Aid) Guidelines here.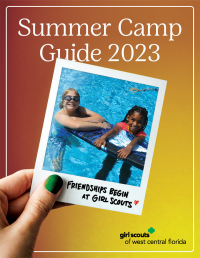 Volunteer Opportunities
CIT and WIT Volunteers (a.k.a. Counselor-in-Training and Wranger-in-Training) - For rising 10th - 12th graders, this is an opportunity for older campers put their skills and experience to use in a leadership training program at camp! CIT Volunteers will work with young campers to facilitate fun activities and provide guidance. WIT Volunteers have the chance to share their passion for horses with young campers while developing skills working with the girls and horses. All volunteers must compete the CIT or WIT training. Application deadline has passed for 2016 summer camp. 
Get on the path to being a Camp Counselor today! Check out the full progression here.