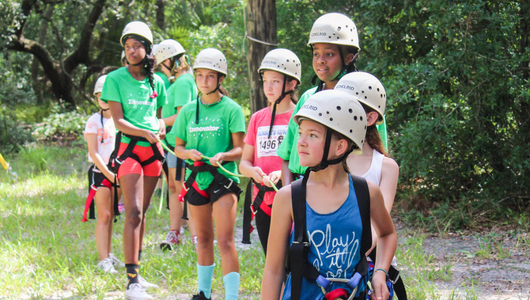 Summer Camp
It's here...check out our NEW 2015 Camp Guides!
(click images below to view full guide)

What would summer be without camp? We don't want to find out! Break out your swimsuit and sunscreen, it's time for summer camp!
Wakeboarding. Hiking. Tubing. Horseback Riding. Archery. Campfires. Friendship that will last a lifetime.
Sounds like a blast, right? We think so, too. There are more activities and adventures than you can imagine waiting for you at Girl Scout Summer Camp!
With two overnight camps to choose from, you can slap on some waterskis and head to Camp Scoutcrest or put on your boots and hop on a horse at Camp Wildwood…or our favorite option, try both!
Looking for some day time camp fun but crave the comfort of your own bed at night? We totally understand, and have awesome Day Camps just for you! Check back in spring for specific locations.
No matter what type of camp experience you are looking for, you can find it with us.
Summer Camp registration opens March 16. But camping fun doesn't have to wait, be sure to check out the year round and equestrian programs we offer!

Girl Leadership Opportunities

We offer a number of different girl leadership opportunities at camp (CIT/WIT), click here to see the steps to leadership. When you are ready to apply click here to fill out the form.